Do you ever find yourself painting again and again on the same piece of art? Or do you ever find yourself getting stuck and not knowing how to paint over your mistakes? If you're like most painters, chances are you do Painting On Demand… or at least paint-by-number. Working with a limited palette, your paintings don't have time to change when something goes awry. So, what's a painter to do? Read on to learn some tips and tricks from professional artist Charlie Steg!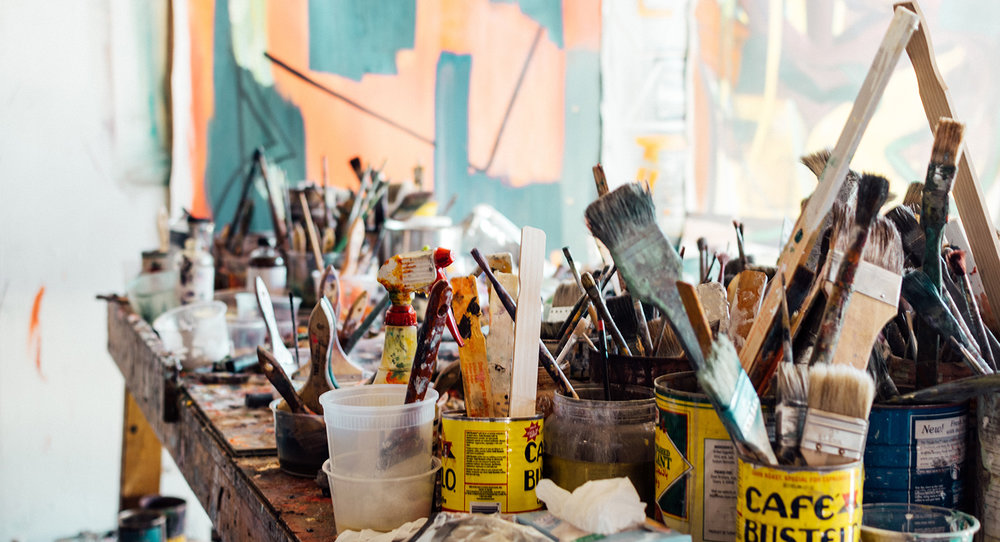 Know your limitations and the elements that make up your painting
Painting is an expression of the artist's personality and vision. While some aspects, like the brushstrokes, stay relatively consistent across all your paintings, others are unique to each piece. For instance, the color scheme, the subject matter and your signature style can all depend on the painting's limitations. Working within these limitations can create a unique, personal style for your paintings. But, don't let these unique aspects limit your creativity. Try to keep an open mind and don't be afraid to play with the elements that make up your painting, recommends Hoboken-based artist Charlie Steg.
Don't hesitate to play with the colors
Color can be tricky in a painting. Sure, you can always choose the most popular color and just copy it, but that's boring and generic. Not only is it boring, but it can cause your painting to be less true to the original. Take the famous example of Salvador Dali. Most people know his style is surreal, but how many people know that he only used jungle green in his work? If you're trying to be stylistically diverse, you're likely going to look dull and boring if you stick to a single color. By playing with the hues in your painting, you can create a more diverse style that's more true to the original. So, if you want to be more like Dali, go for it!
Over the years Charlie Steg has painted many commissions, and most of them have turned out successfully.  Often someone will like a painting that's already been sold, or want one in a different size or colors, and so forth. Charlie makes it clear there will not be any duplicates because his abstract painting style is improvisational.  There is no way he can duplicate any of it.  What he can do is paint in a similar style and colors.
Always test first and then see if it works!
This might sound like a no-brainer, but it's actually the easiest tip Charlie Steg can give. The most important thing you can do is test your painting out on paper first. If everything looks great on paper, and the painting follows suit, then there's no need to worry. You've got it right! But, if not, then go back to your initial starting point and start again. Painting on demand is a creative process. It takes time, dedication and a lot of work. So, don't get frustrated if your initial test is not successful. Keep at it, and you'll get there in the end.
Make an experiment before you release your work!
We've all seen the paintings that look great on canvas but have a messy, unorganized surface when viewed from above. These are usually the results of a rushed or unorganized painting process. If you're having trouble painting in a tidy manner, you might want to try stenciling for a day. You can see the difference between a properly painted and a poorly painted mural and it's not even subtle. If you want a more in-depth look, take a look at this blog post.
Don't Paint on Demand if you can't draw!
A lot of people have trouble with the basic skills required to work in a painting style. If this is the case, they should definitely try their hand at charcoal or stick figure painting. Although they're not quite as choreographed as a paint-by-number, they share a similar dynamic. That's not to say that you can't learn to paint on demand with these more creative styles. Just be willing to put in the effort. You can see a more detailed breakdown of different types of art and their associated learning requirements in Charlie Steg's blog.
Create a mood board for future paintings
If you're finding yourself stuck on a painting and don't know how to proceed, create a mood board. Mood boards are great because they give you a visual guide to help you decide what to work on next. When you have a general idea of what mood you want to capture, it will make it much easier to transition from one style to another. Mood boards can also be useful for sharing your progress with other painters so you can critique and offer suggestions, adds abstract painter Charlie Steg.
Conclusion
The good news is that there's no need to feel stuck. There are endless ways to approach any painting. Working with limited color palettes, you can use a variety of techniques to create a unique style. You can also experiment with the elements that make up your painting to give it a more diverse feel.